A rescue dog was left heartbroken after no one showed up for a photo shoot his shelter organized to drum up interest from potential adopters.
Jack, who is an affectionate 3-year-old mixed breed, appeared devastated after waiting all day for someone to come and pose alongside him. It was part of a fall photo shoot organized by staff at Gaston County Animal Care and Enforcement in Gastonia, North Carolina.
Marleah Nagel is a rescue coordinator at the shelter and worked on Jack's photo shoot. "We try to do themed photo shoots often to really catch the eye of our potential adopters." she told Newsweek. The no-shows represented the culmination of a tough week for Jack and the other dogs at the shelter.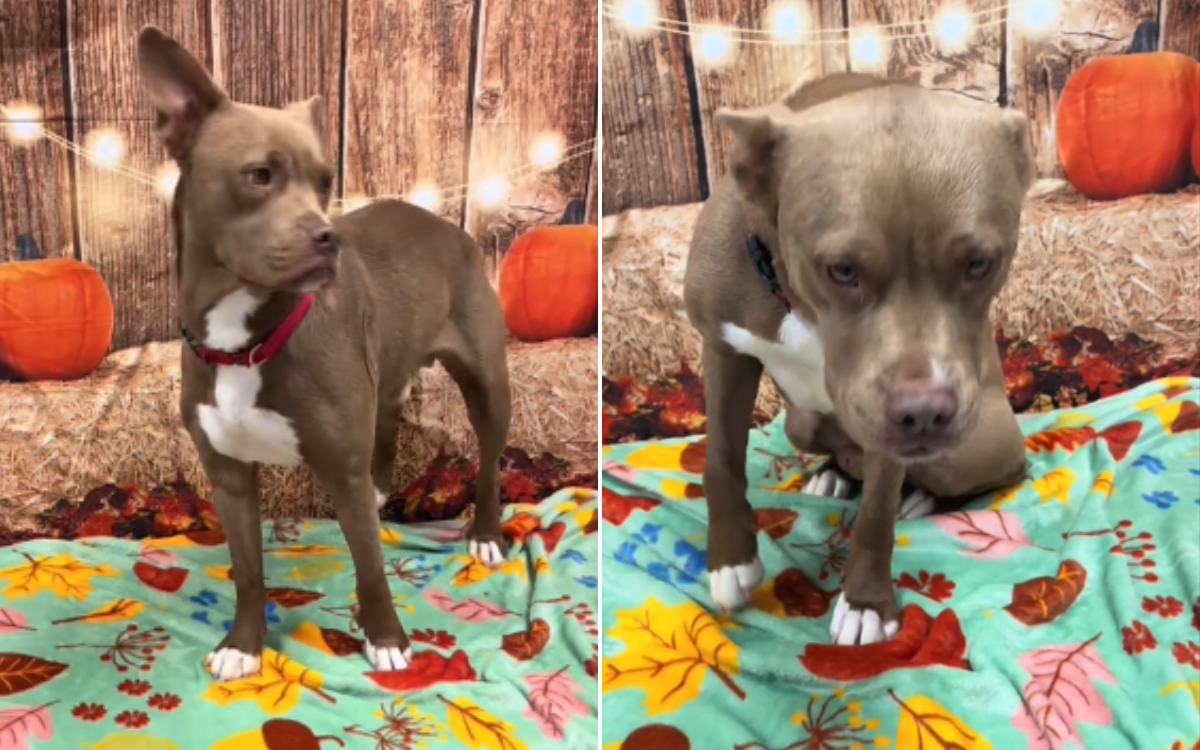 The shelter runs several schemes to try to drum up interest. They include a citizen dog-walking program and Tales For Tails, where elementary-aged children come and read to shelter animals.
"Jack has loved the children visiting, and this past time, we only had one family attend," Nagel said. "And likewise: we didn't have any visitors the day of our photo shoot. This time of year is particularly slow for most shelters as kids are back in school."
These events play a crucial role in drumming up interest in their dogs as intake at shelters across the U.S. continues to rise.
Each year, 6.3 million pets are surrendered to U.S. shelters, which is an average of 17,260 a day, according to the American Society for the Prevention of Cruelty to Animals.
The number of dogs and cats taken in by pet shelters hit 46,807 during January 2023, an increase of 1,744 compared with January 2022, the 24Pet Shelter Watch Report found. Around 920,000 surrendered animals are euthanized every year. Shelters are striving to minimize euthanasia rates by promoting adoption campaigns, spaying and neutering programs, and behavior rehabilitation.
Without events like the ones organized by Gaston County Animal Care and Enforcement, it can often come down to random chance and how a rescue dog performs on a particular day as to whether they get noticed by a potential owner.
In 2014, a study published in Applied Animal Behavior Science found that most prospective pet owners interact with just one dog during a visit and that these interactions last an average of just eight minutes.
Maybe that is why Jack appeared so crestfallen in the TikTok video posted to the Pets In Need Network. An onscreen caption reads that he had been excited about doing the photo shoot.
However, when nobody came, Jack's demeanor switched from one of happy, bouncy, high energy, to tired dejection. Though events on the day played a part, Jack has other reasons to feel down, given his journey this far.
Laura Day, who is the adoption coordinator at Gaston County Animal Care and Enforcement, told Newsweek: "Jack came into the shelter as a stray on September 3 with his sister, Jill. Sadly, no owner came forth to reclaim him." Day added: "He has been here ever since with very little interest, hoping to find his home."
Very little is known about Jack's life before the shelter, though Nagel revealed one alarming discovery they made when he first arrived.
"Veterinary staff found a BB pellet in his side during intake. Jack had been shot at, and that absolutely breaks our hearts," Nagel said. "Despite what happened to him, he is so loving and affectionate. Jack has attended three adoption events now as each time he was left behind. We know his forever family is out there, and we are eagerly trying to find them!"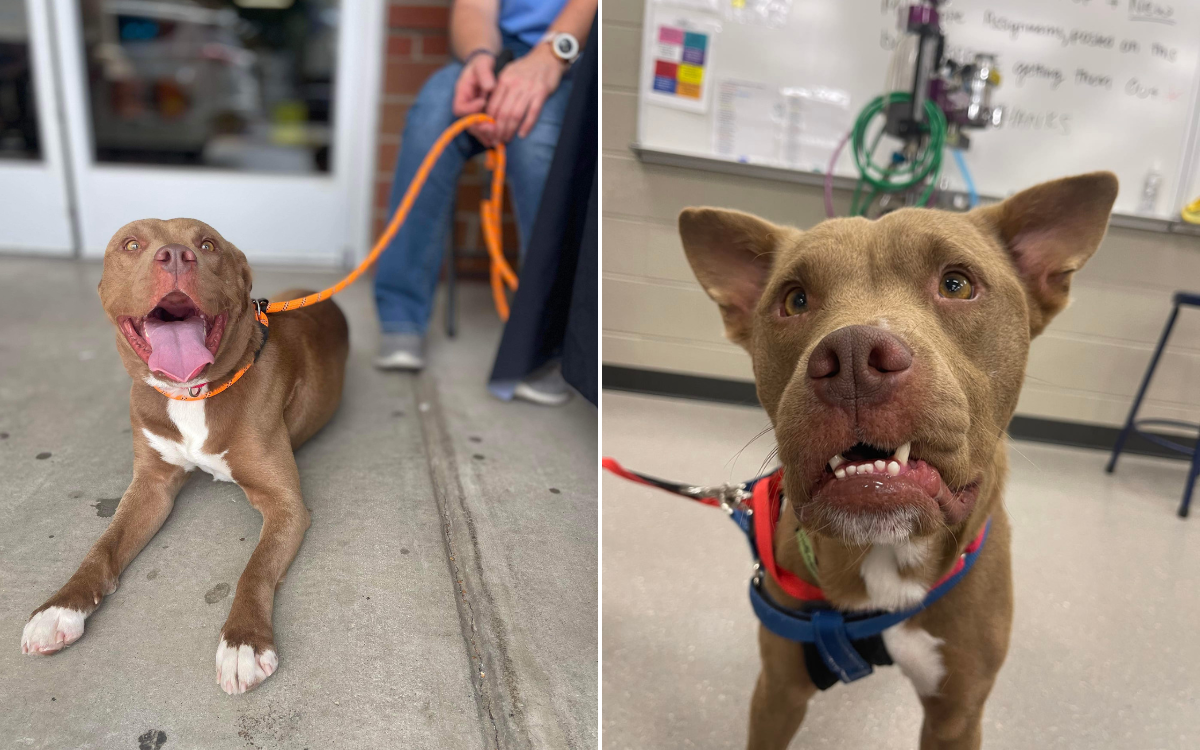 Despite the difficulties faced, Jack has a great shout at being adopted. He's in a foster-to-adopt home, which allows potential adopters a trial period to see if it is a good fit.
"Jack is a great dog. He has done really well with other dogs and kids, but he is very interested in cats, so we have recommended slow introductions there until we find out how he entirely feels about them," Day said.
"The family he is staying with do have a cat, so they are trying to work with him to make sure that he is introduced in the right way and that things go well," Day added.
Jack may not have attracted visitors to his photo shoot that day but, with the footage posted to social media attracting close to 90,000 views, and a foster stay already underway, his luck looks as if it is about to change.
Do you have funny and adorable videos or pictures of your pet you want to share? Send them to [email protected] with some details about your best friend, and they could appear in our Pet of the Week lineup.
Uncommon Knowledge
Newsweek is committed to challenging conventional wisdom and finding connections in the search for common ground.
Newsweek is committed to challenging conventional wisdom and finding connections in the search for common ground.
link