Emergency room visits in Texas have increased from the same time last year, as the state battles extreme heat, according to the Centers for Disease Control and Prevention.
For the week of June 18 to June 24, the region averaged 837 heat-related visits per 100,000 emergency department visits compared to 639 visits per 100,000 emergency department visits during the same period in 2022, CDC data shows.
There were 827 heat-related emergency room visits per 100,000 visits on Sunday and 832 visits per 100,000 visits on Monday, according to the data.
The Houston Fire Department generally averages three heat-related incidents a day, but those numbers have also increased, according to ABC's Houston affiliate KTRK.
There have been 93 incidents so far this month, according to KTRK, which is monitoring the emergency calls.
On average, 702 heat-related deaths occur each year in the U.S., with roughly 9,235 people hospitalized due to heat, and 67,512 emergency department visits caused by heat, according to the CDC.
Nearly 100 patients with specific heat-related symptoms were seen at Houston Methodist hospitals and clinics from May to June 21, Houston Methodist told ABC News in a statement.
"Physicians figure number is higher because many people come in with an existing medical condition that is aggravated by the intense, prolonged heat," Houston Methodist said.
The emergency calls have also extended to the Houston Society for the Prevention of Cruelty to Animals (SPCA).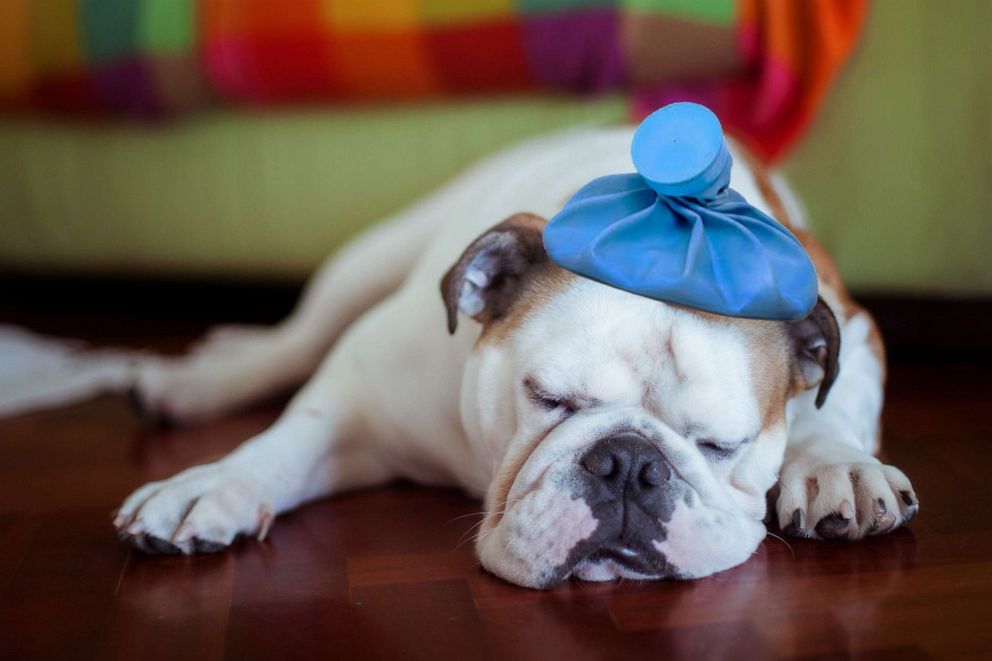 The organization said in a press release it's received twice the number of calls since the beginning of June about pets experiencing heat distress compared to last year.
Between June 1 and June 20, the Houston SPCA received 243 heat-related reports, compared to the same time frame in 2022, the organization revealed.
"We are keeping a close watch on the weather since temperatures are back into the 100s again. That means every second counts when rescuing and treating heatstroke especially the most vulnerable animals including seniors, young animals, as well as brachycephalic breeds such as bulldogs, shih tzu and pugs," Dr. Roberta Westbrook, chief veterinarian and animal medical officer at Houston SPCA, said in the press release.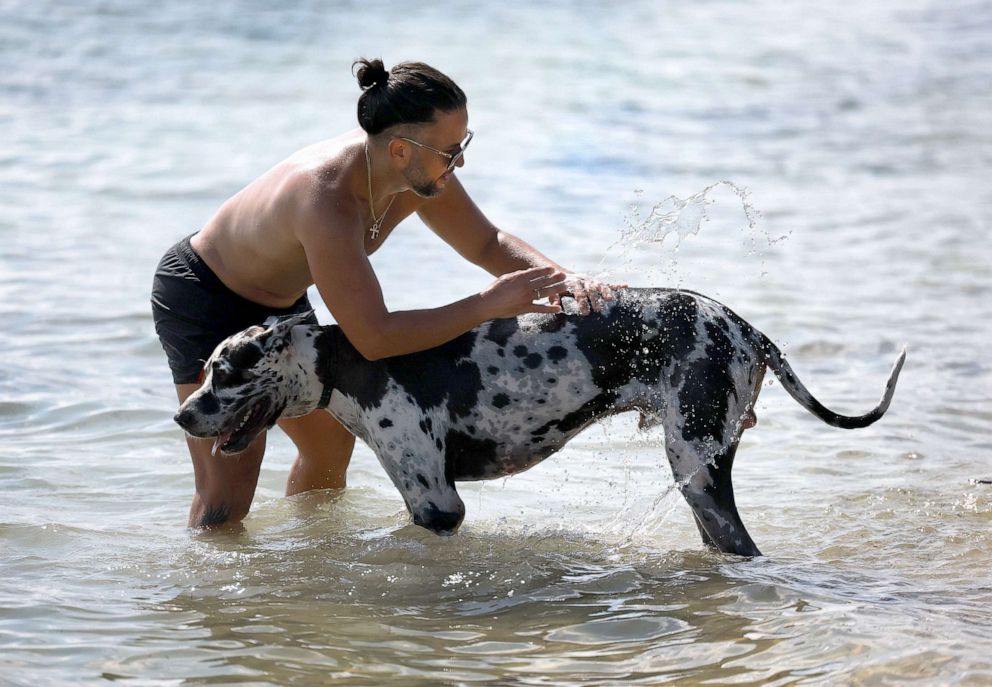 Harris County Constable Precinct 1 and the Houston SPCA rescued a dog that was directly in the sunlight in a wire kennel outside on June 19, where a surface thermometer registered the temperature at 117 degrees, the Houston SPCA said.
The Houston SPCA and the Harris County Constable Precinct 1 also answered calls on June 20 of a senior chihuahua with serious skin issues wearing a sweater outside in Southwest Houston, where a surface thermometer registered the temperature at 106 degrees, according to the Houston SPCA.
Many parts of Texas have been experiencing triple-digit temperatures in recent weeks.
Dallas reached 105 degrees on Tuesday, according to AccuWeather, and is forecast to reach 106 degrees on Wednesday.
The temperature in Houston reached 101 degrees on Tuesday, and is projected to hit 102 degrees on Wednesday, according to meteorologists.
Extreme heat causes more fatalities in the U.S. than hurricanes, tornadoes and flooding, according to statistics from NOAA and the National Weather Service.
link